So in the spirit of the season I plan to watch a lot of horror film between not and Halloween culminating in a big screen presentation of the 4K restored Night of the Living Dead supervised by George Romero before he passed away,
Saturday I watched two horror films.
First The Norliss Tapes:
This was a made for TV movie from 1973. A published is concerned with one of his authors,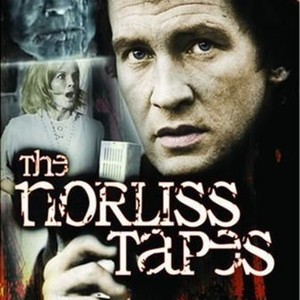 Norliss, who had been investigation and debunking the supernatural goes missing. At the author's home he finds a series of tapes and the film to the story recorded on those audiocassettes.
Written by the talented William F Nolen this film just did not work for me. I will not hold Nolan too responsible, working for a network is an exercise in notes, meddling, and uncredited re-writes. This movie is about Norliss uncovering a mystery and the truth behind the story. Sadly they filmmakers never cracked the essential trouble in making a mystery, how to handled the tons of exposition. This film was 70% people telling each other things and very little dramatic conflict or narrative. I think that this project exists solely to attempt to cash in on 1972s TV movies The Night Stalker. That TYV film generated tremendous ratings spawned a sequel and a series. The Norliss Tapes, with the particular style of voice-over narration and its central monster of a reanimated corpse draining pretty women of their blood, feels like a rush copy of 72s monster success. Thankfully it was short, 72 min.
The Second movie was Split
It is a shocking twist that M. Night Shyamalan can still make really good movies. Split is the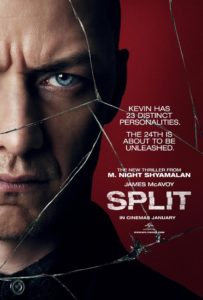 story of three teenage girls kidnapped by a man and held captive in some underground industrial center. Making their predicament worse their captive has multiple personalities and a vague unmet personality 'The Beast' has terrible plans for them. James McAvoy plays the kidnapper and the trio of girls is lead by Anna Taylor-Joy from The Witch and Morgan. This movie is taunt, tight, and tense. The actors play their parts well, the script works without major holes, and the direction is sure footed, building suspense and tension in scene after scene. This one is worth watching, get the blu-ray and pop it in.